Pixie Fantasia Box
ANNOUNCE
5/11/2017 12:00:00 AM

Looking for a new companion for your adventures in Erinn? The Pixie Fantasia Box is a special new box with special looks for some classic pets, including two new cuddly Centaurs, a Bone Dragon, Pegasus, Scooter Imp and more, with the Pet Adoption Medal on sale at 50% off!
---
Pixie Fantasia Box
Sale Dates: Thursday, May 11 - Tuesday, May 23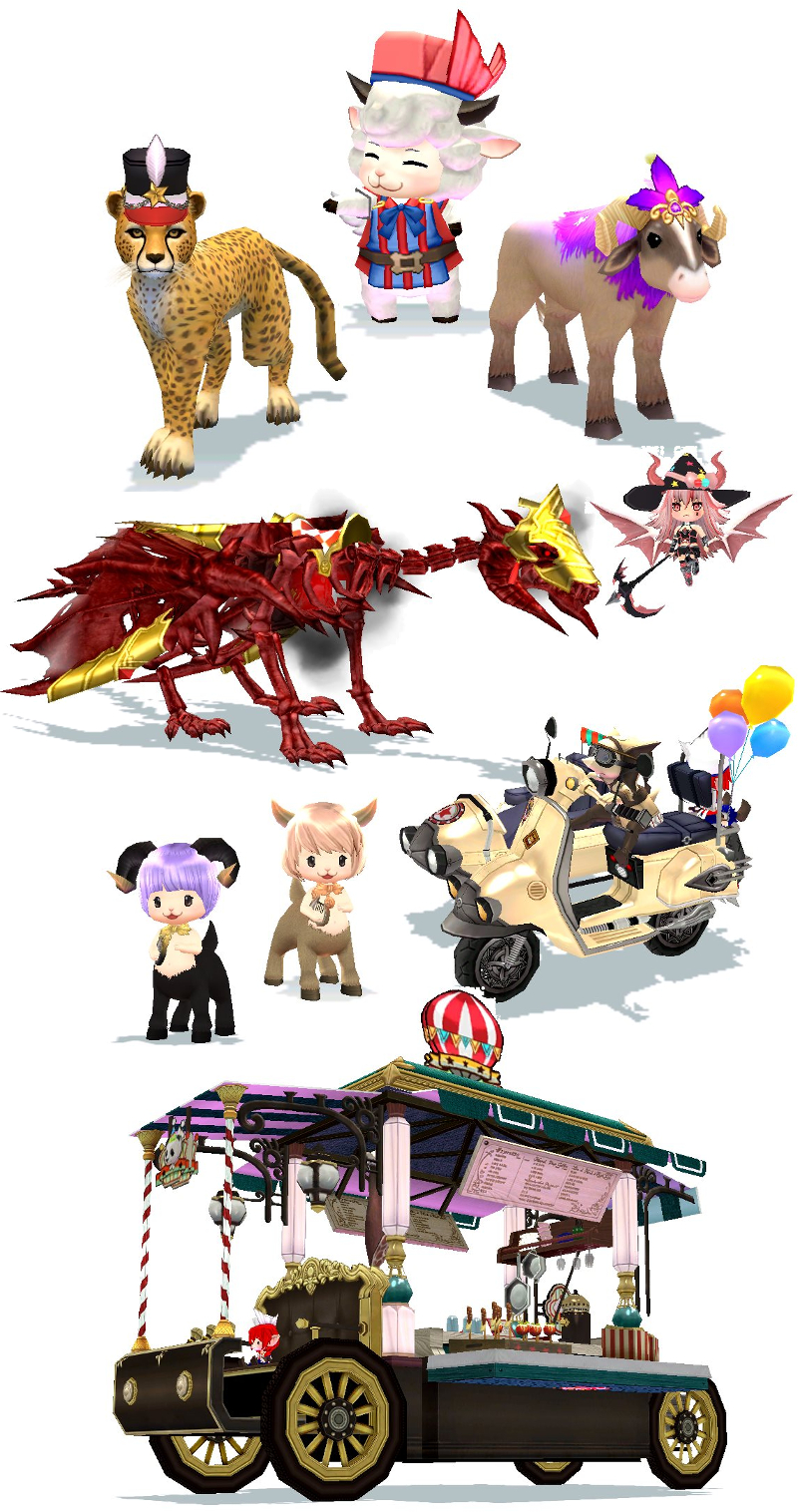 Pixie Fantasia Mega-Pack Contents
3x Pixie Fantasia Boxes
1x Special Golden Supplement, which can be used on a pet to immediately boost it to Level 200!
Pixie Fantasia Box Contents
Each Pixie Fantasia Box contains one of the below pets, selected randomly, with an inventory full of Fixed Dye Ampoule Gachapons in stacks of 10 (ampoule gachapons will expire after 30 days):
Lento
Gio
Fantasia Bone Dragon
Fantasia Pegasus
Fantasia Clover Gnu
Fantasia Scooter Imp
Fantasia Snack Truck
Fantasia Fallen Fairy
Fantasia Cheetah
Fantasia Phoenix
Suave Sheep
---
50% Off Pet Adoption Medal
Sale Dates: Thursday, May 11 - Tuesday, May 23
Notes:
A pet may only be traded up to 5 times.
Once adopted, the name of the pet must be changed, and the original name cannot be reused.
Cannot be used on Limited Duration pets.
The pet's inventory must be completely emptied before being put up for adoption.
Payment Limitations: This item can only be purchased with NX Prepaid
---
Possible Dye Ampoule Colors
Flashy Fixed Color Dyes
Fixed Color Dyes
Flashy Fixed Metal Color Dyes

Fixed Metal Color Dyes