Phoenix Pet
ANNOUNCE
9/25/2014 2:45:05 PM

A mythical and legendary creature, the Phoenix emerges from the ashes to be reborn under your control! Take over the skies, and create an even greater legend by boosting the Phoenix's power with the Fire Erg Crystal.
---
Phoenix Pet Card & Fire Erg Crystal
Sept. 25 - Oct. 5
---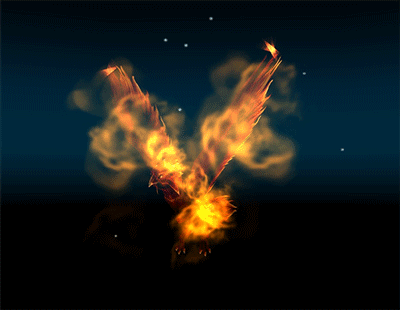 The
Phoenix
is a symbol of revival and resurrection, thus it has the ability to cast a powerful spell to revive its owner. Paired with the
Fire Erg Crystal
, the
Flame of Resurrection
spell will also cause a massive explosion which will knock back enemies.
Players who purchase the Phoenix pet will receive
10 Fire Erg Crystals for free
! Additional Fire Erg Crystals can be purchased in the cash shop for a limited time.