New Gingerbread Truck - Pastry Perfection on the Go!
ANNOUNCE
2/6/2015 1:29:22 PM

It's a bird, it's a plane - no, it's much tastier than that! The sweet soaring Gingerbread Truck is more than just a mobile business, it's a lifelong companion with a sugary constitution. Go where you will and bring your buddies along for the ride, the land of milk and cookies is just beyond the horizon!
---
Sale Dates:
Wednesday, Feb. 18 - Wednesday, Mar. 11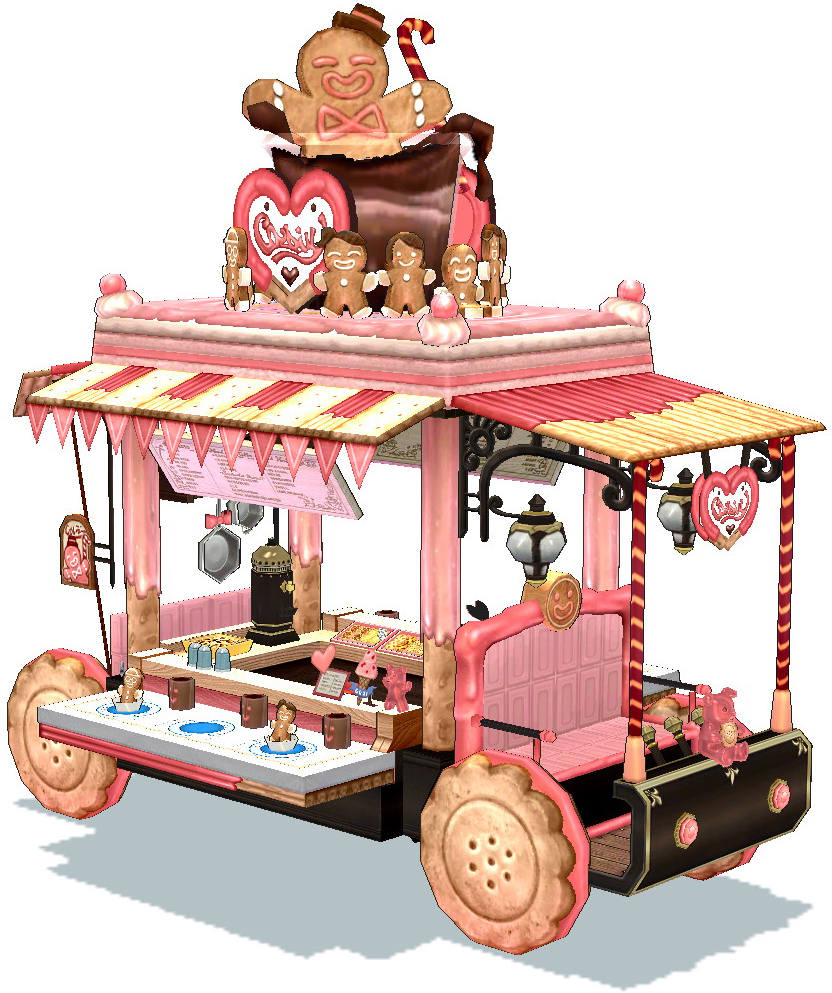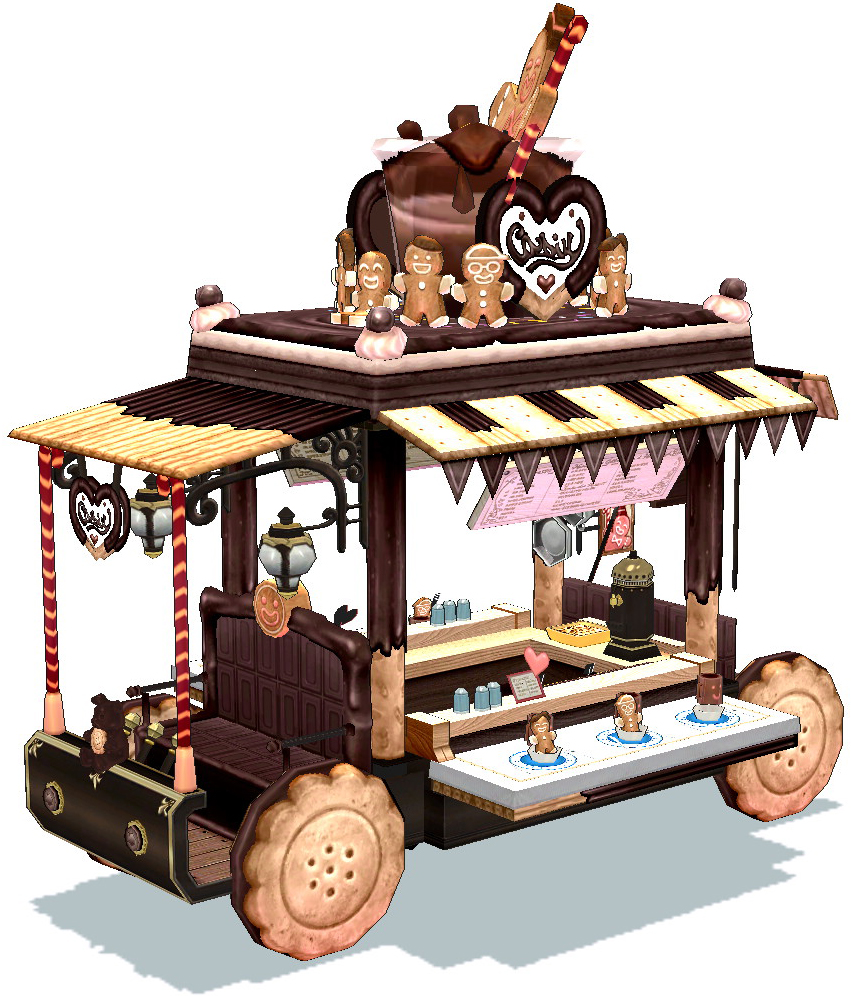 How sweet is the Gingerbread Truck?
It can fly.
It can transport

4 people

, more than most pets, with no race restrictions.

8x10

inventory size (80 cells).
Color selectable.
Summoning the pet will deal damage and stun nearby monsters.
Steam, Bake, Mix, and more wherever you go.
Can be used as a well, allowing you to draw water on the fly.
Functions as portable grocery store, and offers exclusive foods (Spicy Oden Soup, Tempura Udon, and Chicken Gizzards)!
Comes with a delicious piece of chocolate and the "Your Pet" book, found in the inventory.