St. Patrick's Day Event
EVENTS
3/7/2013 2:50:50 PM

It's Saint Patrick's Day in Mabinogi!
Make your way to Alexina in Qilla Base camp and she will mention that there are some travelers in the Maiz Prairie in dire need of supplies. If you've got the time, she'll ask you if you would mind delivering supplies to Dan O'Callaghan, Will Donnelly, and Matthew McLoughlin. Make sure you have time to spare because you will have to race to three separate Expeditionary Soldiers in Rano in a short amount of time! Time is of the essence, so make haste as you travel to each soldier then return to Alexina for a reward.
Each soldier will reward you with a special four leaf clover. This clover is used to enter a special dungeon where you will face off against an evil, greedy leprechaun!
Defeat this leprechaun for a chance at a special St. Patrick's Day outfit or one of many more cool items, many in different shades of green! If you run out of clovers, you may return to each soldier and ask for more four-leaf clovers to continue your endeavors against the leprechaun.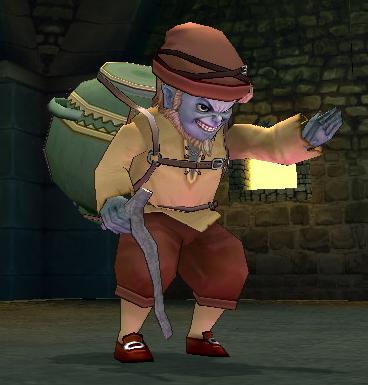 Prizes List

St. Patrick's Day Suit (M)
St. Patrick's Day Suit (F)
Clover Trump Suit Man
Clover Trump Suit Woman
Clover Card Clothes Man
Clover Card Clothes Woman
Clover Mini Spear
Trump Shoes (M)
Trump Shoes (F)
Moon Charm - Prefix Posh, Suffix the Rich
Wing Bow
Ring Bow
Glory Sword
Dragon Blade
Trinity Staff
Kite Shield
Lion Claw Lance
Adequate Jade Beam Sword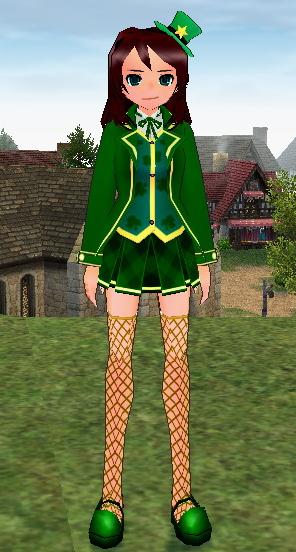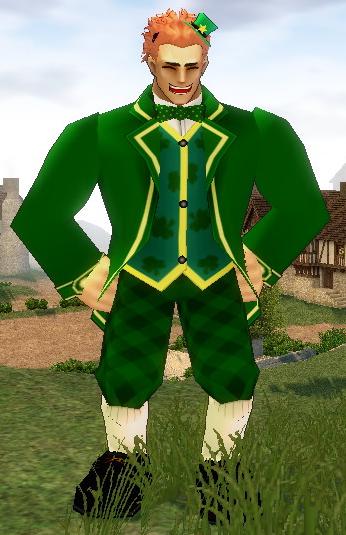 This is only a short list of the many items you will be lucky enough to win! So be sure to test your luck throughout the event period to raise your chances at these great rewards. The St. Patrick's Day event ends on March 27th, 2013 at 11:59pm Pacific, so have fun and may the luck of the Irish be with you!
The Mabinogi Team