Event Duration: Thursday, May 17th, After Maintenance - Thursday, June 14th, Before Maintenance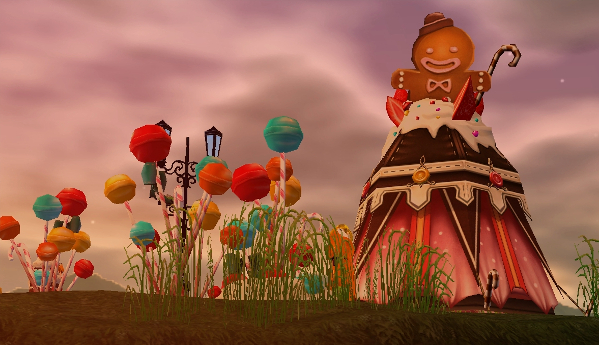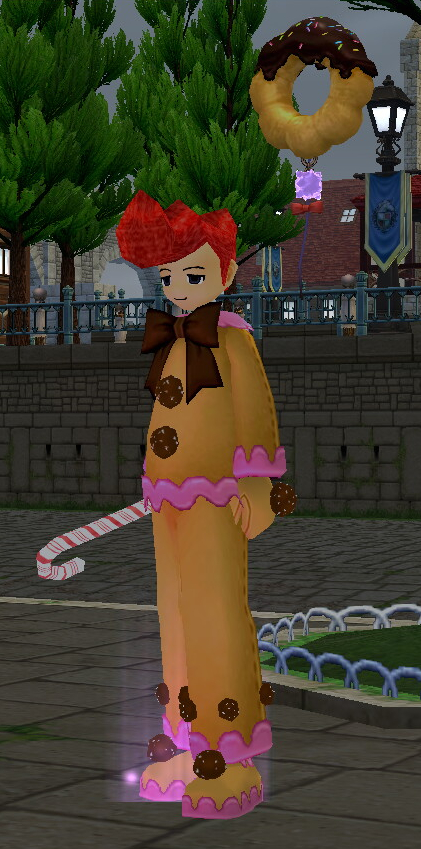 The Cookie Island mini-games are fun for everyone, but to get the most out of Cookie Island you'll need to register for the fun!
Upon logging into Mabinogi, you'll receive the quest Cookie Island Event
Once you have the quest, find NPC Gingerman Caravan Joe in Dunbarton and register a Main Character for the event
Only one character per account can be registered
Obtain the quest A Sweet and Tiny World to be introduced to Cookie Island!
Be sure to come back every day. Doing your daily quests with a registered character will reward you with up to 4 Sugar Coins every day!
Explore the Candy Dungeon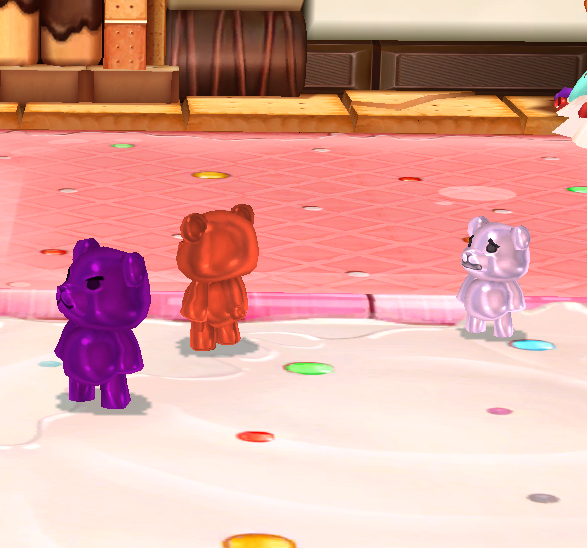 A secret dungeon has appeared within Cookie Island, hidden beneath the Snack Tent...
Head to the Snack Tent on Cookie Island and go inside
Fight your way through the 4 rooms of the dungeon to claim EXP and Sweet Gift Boxes
Completing the Dungeon with a registered character will also earn you a Sugar Coin
Note: Shadow Crystals do not work within the Snack Tent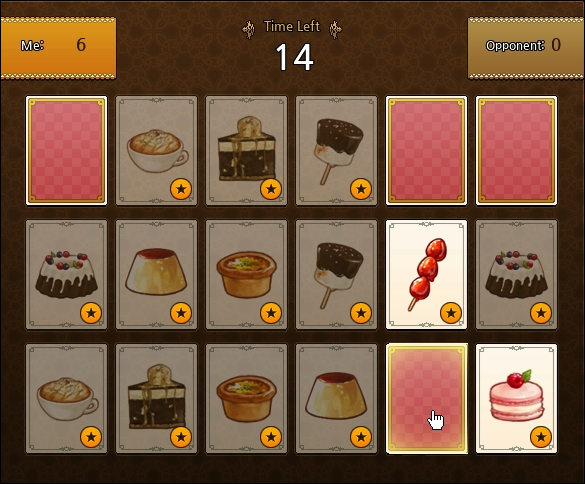 The classic Memory Match game is here with a tasty twist! Play alone or challenge your friend for mastery!
Create a Mini-game Party, either for 1 or 2 players
Invite a friend into the party to challenge them to a match
Click on a pair of cards to reveal what's underneath. If they match, you score a point, otherwise they turn face-down again
If playing against a friend, you each can flip over and claim cards at the same time, so keep an eye on the cards they're flipping over!
You have 50 seconds to match all of the cards with their partners and beat out your buddy. Beat the timer and earn a Sweet Gift Box up to three times per day!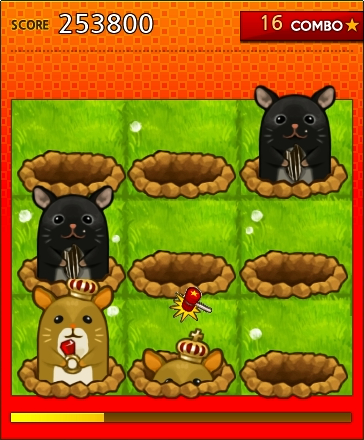 Smack-A-Rat, Whack-A-Mole, everyone knows this classic carnival game that's a pure test of skill and reflexes!
Speak to NPC Smack-A-Rat Guide on Cookie Island to begin
Rats will appear, faster and faster, in the holes
Click on the rat to give it a good whack and send it back down!
Some rats are worth more than others, so find those targets and take aim!
The more rats you successfully smack, the more points you'll get from each swing as your Combo builds
Every time your click does not land on a rat, your Combo will reset back to 0
Hitting a bomb-wielding rat will also reset your Combo, as well as costing you 1,000 points, so watch your targets!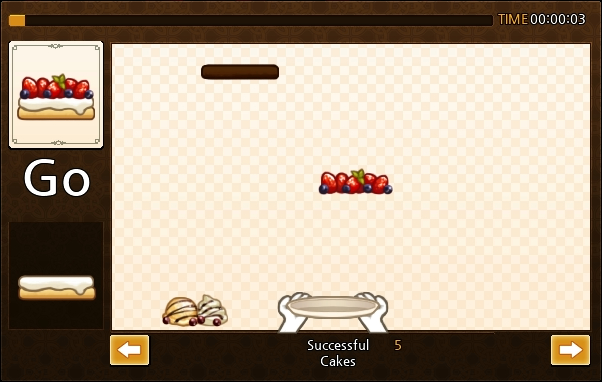 Time to make some yummies! The Stack the Cake mini-game is a game challenging you to make a tasty treat, but the chef is a particularly demanding sort...
Speak to NPC Stacky Cake Guide on Cookie Island to begin
Use the Left and Right keys to move the plate to catch cake layers
Catch the cake layers in the correct order to match the cake shown in the top-left corner of the mini-game screen
Catching the wrong layer will ruin the cake and force you to start a new one
You have 90 seconds to make as many cakes as you can!

There are some tasty treats in the water off Candy Island, but you'll need the right bait to catch them!
Purchase Sweet Bait Feeder from Gingerman Caravan Joe or Strange Gummy Bear
Take your bait and go fishing! You can fish up some of the following goodies:

Candy Cane
Soft Serve Ice Cream Short Sword
Lollipop Sword
And more!

The other visitors to Cookie Island have their own little tasks that they need your help with! Complete one of the following quests for a Sweet Gift Box, plus a Sugar Coin for registered characters:
[Event] Deliver Cotton Candy

[Event] Play Stacky Cake!

[Event] Make a Snack Basket

[Event] Make Sparkling Water

[Event] Deliver a Sugar Flower

Event Duration: Thursday, May 31st, After Maintenance - Thursday, June 14th, Before Maintenance
The Giant Gingerman has escaped! Stop him from running away by completing the below quests:
[Event] Defeat the Runaway Gingerman

[Event] Another Visitor

[Event] The Runaway Gingerman

Sugar Coins will be given every weekend! All you have to do is log in, but you can only claim each day once per account. Check out the Hot Days below:
June 2nd: 5 Sugar Coins
June 3rd: 5 Sugar Coins
June 9th: 5 Sugar Coins
June 10th: 5 Sugar Coins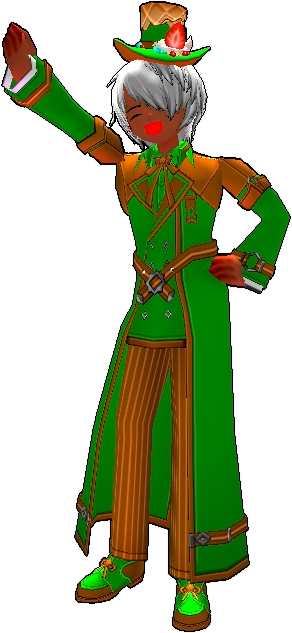 Sugar Coins are your path to the best rewards possible! Bring them to the NPC Strange Gummy Bear to purchase the following prizes:
45x Sugar Coins: Waffle Wizard Suit
45x Sugar Coins: Waffle Witch Dress
30x Sugar Coins: Grumpy Gummy Bear Figure
30x Sugar Coins: Timid Gummy Bear Figure
20x Sugar Coins: Waffle Wizard Shoes
20x Sugar Coins: Waffle Witch Shoes
15x Sugar Coins: Waffle Wizard Hat
15x Sugar Coins: Waffle Witch Hat
4x Sugar Coins: Sugar Coin Box
2x Sugar Coins: Sweet Gift Box
The Sugar Coin Box contains a random item, including possibly one of the below Cookie Island Exclusive items:
Kupa Figure
Supakupa Wam-Bam Figure
Weird Gummy Figure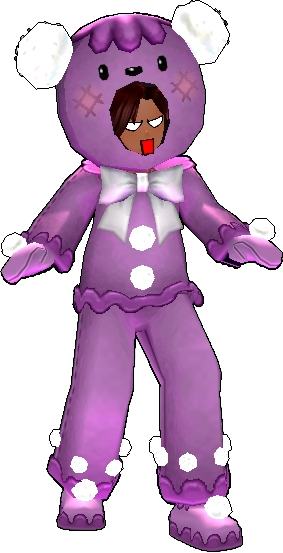 Each Sweet Gift Box contains a random treat from the below list:
Sweet Ginger Bear Outfit (Male)
Sweet Ginger Bear Outfit (Female)
Sweet Ginger Bear Gloves
Sweet Ginger Bear Shoes
Sweet Ginger Bear Hat
Homestead Creamy 3-Layer Cake
Homestead Macaron Dummy
Homestead Strawberry Cream (S)
Homestead Strawberry Cream (L)
Homestead Gigantic Lollipop
Homestead Creamy Lollipop
Homestead Candy Button
Homestead Straight Biscuit
Homestead Creamy Macaroon
Homestead Lollipop
Homestead Crooked Biscuit
Homestead Gigantic Lollipop (V)
Homestead Gigantic Lollipop (Heart)
Homestead Pancake and Kupa
Homestead Ginger Cookie Mine
Homestead Ginger Cake Herb
Bonanza Heart Lollipop
Roll Cake Cylinder
Soft Serve Ice Cream Short Sword
Lollipop Sword
Star Candy Mace
Candy Cane
Heart Shaped Fireworks Kit
Eggplant Seed
Homestead Strawberry Seed
Homestead Pumpkin Seed
Homestead Cabbage Seed
Tomato Seed
Party Phoenix Feather (Event) (7 Days)
Name/Chat Color Change Potion (Event) (7 days)
Special High Speed Gathering Potion (Event) (7 days)
Speed Walk Potion 40% (10 min) (Event) (7 days)
HP Buff Potion (Event)  (7 days)
MP Buff Potion (Event)  (7 days)
Stamina Buff Potion (Event)  (7 days)
Protection/DEF Buff Potion (Event)  (7 days)
Special Tendering Potion (Event) (7 days)
Special Tendering Potion S (Event) (7 Days)
Production Failure Potion (Event) (7 Days)
Potion of Proficiency (Event) (7 days)
HP 50 Potions (x5)
HP 100 Potions (x5)
HP 300 Potions (x5)
MP 50 Potion (x5)
MP 100 Potion (x5)
MP 300 Potion (x5)
Stamina 50 Potion (x5)
Stamina 100 Potion (x5)
Stamina 300 Potion (x5)
HP & MP 30 Potion (x5)
HP & MP 100 Potion (x5)
HP & MP 300 Potion (x5)
HP & Stamina 30 Potion (x5)
HP & Stamina 50 Potion (x5)
HP & Stamina 100 Potion (x5)
HP & Stamina 300 Potion (x5)
HP 300 Potion SE (x5)
MP 300 Potion SE (x5)
Stamina 300 Potion SE (x5)
Wound Remedy 300 Potion SE (x5)
Cheap Silk (x2)
Normal Silk (x2)
Fine Silk (x2)
Finest Silk (x2)
Cheap Fabric (x2)
Common Fabric (x2)
Fine Fabric (x2)
Finest Fabric (x2)
Cheap Leather (x2)
Common Leather (x2)
Fine Leather (x2)
Finest Leather (x2)
Cheap Leather Strap (x2)
Common Leather Strap (x2)
Fine Leather Strap (x2)
Finest Leather Strap (x2)
Wood Board (x3)
Large Nails (x5)