Monster Summoning Loot o' Lantern
ANNOUNCE
10/13/2017 3:05:02 PM

It's October once again, and the Loot o' Lantern is back with Demigods! Combined with the last year's additions of the Fallen Devil Outfit, Coffins, Bighead Pumpkin Robe and more, the Loot o' Lantern has never been better!


---
Monster Summoning Jack o' Lantern
Sale Dates:
Thursday, Oct. 19 - Wednesday, Nov. 8
---
Item Details:
When opened in any region of Iria (e.g. Rano, Courcle, Physis,etc.), the Monster Summoning Loot o' Lantern will reward you with three normal, Fine or Finest Potent Shadow Crystals, an Ice or B+ Bomb and a random item from the below list, plus spawn a random Monster carrying a random item!
New Items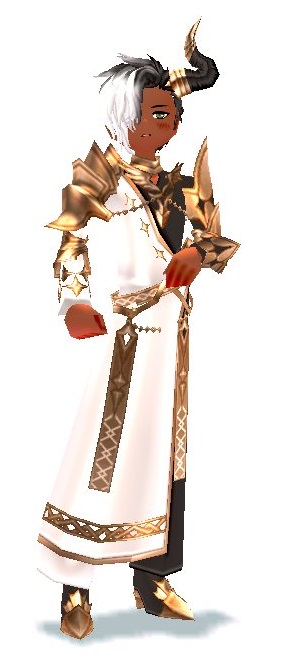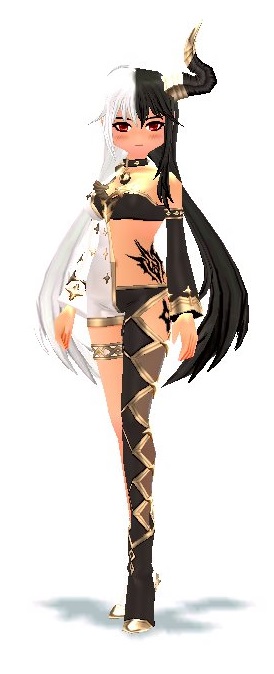 Demon Wing Headband
Devil Wing Headband
Direct Dye Ampoule (Holy and Sacred Wings)
Additional Items
Bighead Pumpkin Robe
Bighead Skull Robe
Bighead Pumpkin Shoes
Bighead Skull Shoes
Trinity Wear (M)(Reforge: Rank 1)
Trinity Wear (F)(Reforge: Rank 1)
Trinity Gloves(Reforge: Rank 1)
Trinity Shoes(Reforge: Rank 1)
Trinity Circlet(Reforge: Rank 1)
Fluttering Sunlight Headband
Fluttering Moonlight Headband
Fluttering Starlight Headband
Sunlight Wing Headband
Moonlight Wing Headband
Starlight Wing Headband
Demon Wing Headband
Devil Wing Headband
Brass Grandmaster Certificate
Partner Likeability Increase Candy (30)
Partner Stress Relief Candy (100)
Starlet Circle Ear Cuffs (F)(Reforge: Rank 1, Enchant: Oblivion)
Starlet Circle Ear Cuffs (M)(Reforge: Rank 1, Enchant: Oblivion)
Starlet Circle Ear Cuffs (Elf F)(Reforge: Rank 1, Enchant: Oblivion)
Starlet Circle Ear Cuffs (Elf M)(Reforge: Rank 1, Enchant: Oblivion)
Dark Knight Helmet (Reforge: Rank 1, Enchant Prefix: Vine, Enchant Suffix: Dexterity)
Dark Knight Gauntlets (Reforging: Rank 1, Enchant Prefix: Expansive, Enchant Suffix: Elegant)
Anju's Shuriken (Reforging: Rank 1, Enchant Prefix: Rising)

Halloween Frankenstein Outfit Box (M)
Halloween Frankenstein Outfit Box (F)
Halloween Vampire Outfit Box (M)
Halloween Vampire Outfit Box (F)
Halloween Premium Newbie Wear Box
Morning Glory Electric Guitar (Reforge: Rank 1)
Morning Glory Piano
Morning Glory Instrument Coupon
Morning Glory Lute
Morning Glory Cello
Morning Glory Standing Microphone
Morning Glory Violen
Morning Glory Lyre
Morning Glory Flute
All Skill Reset Capsule (Tradable)
Platinum Hammer of Durability
Echostone Awakening Stimulant Upgrade Coupon (x5)
Devil Costume (M)
Devil Costume (F)
Devil Horns (M)
Devil Horns(F)
Devil Gloves (M)
Devil Gloves (F)
Devil Boots (M)
Devil Boots (F)
Ghost Chair
Vampire Coffin
Fixed Dye Ampoule (#EB731C, #2D035D, #780057)
Flashy Fixed Dye Ampoule
Splat Gesture Card
Shiver Gesture Card
Clumsy Gesture Card
Cutie Gesture Card
Jump Gesture Card
Collapse Gesture Card

Gasp Gesture Card
Toady Gesture Card
Wahoo Gesture Card
Rage Gesture Card
Crossed Arms Gesture Card
Lorna's Special Gold Coin Box
Pan's Special Gold Coin Box
Lorna's Goldbox
Pan's Goldbox
Lorna's Goldbox Upgrade Coupon
Pan's Goldbox Upgrade Coupon
Lute of Enthusiasm
Mandolin of Enthusiasm
Ukulele of Enthusiasm
Flute of Despair
Chalumeau of Melancholy
Roncadora of Joy
Drums of Kindness
Bongos of Cheer
Cymbals of Enthusiasm
Physis Tuba of Respect
Love Whistle