Art Corner - 1st Edition
ANNOUNCE
7/2/2020 7:23:00 PM

Welcome to the 1st edition of the monthly Mabinogi Art Corner! This is a way to celebrate the wonderfully creative artists in our community. If you'd like to submit your own art, you can do so via this handy form. Selected submissions come with an added reward of the 1st Title 'the Gifted Artist' (permanent, no stats)! Subsequent features will reward you with 50 Pon. Please note that this is not a contest, but rather an opportunity for us to showcase all of our talented artists! Therefore, someone who has never been featured before will be featured before another artist is featured twice!
Here are our favorite submissions for the month of June ~ Please remember that the links to websites operated by third parties are not under the control, or endorsed by, Nexon and Nexon is not responsible for the contents of any linked website.
---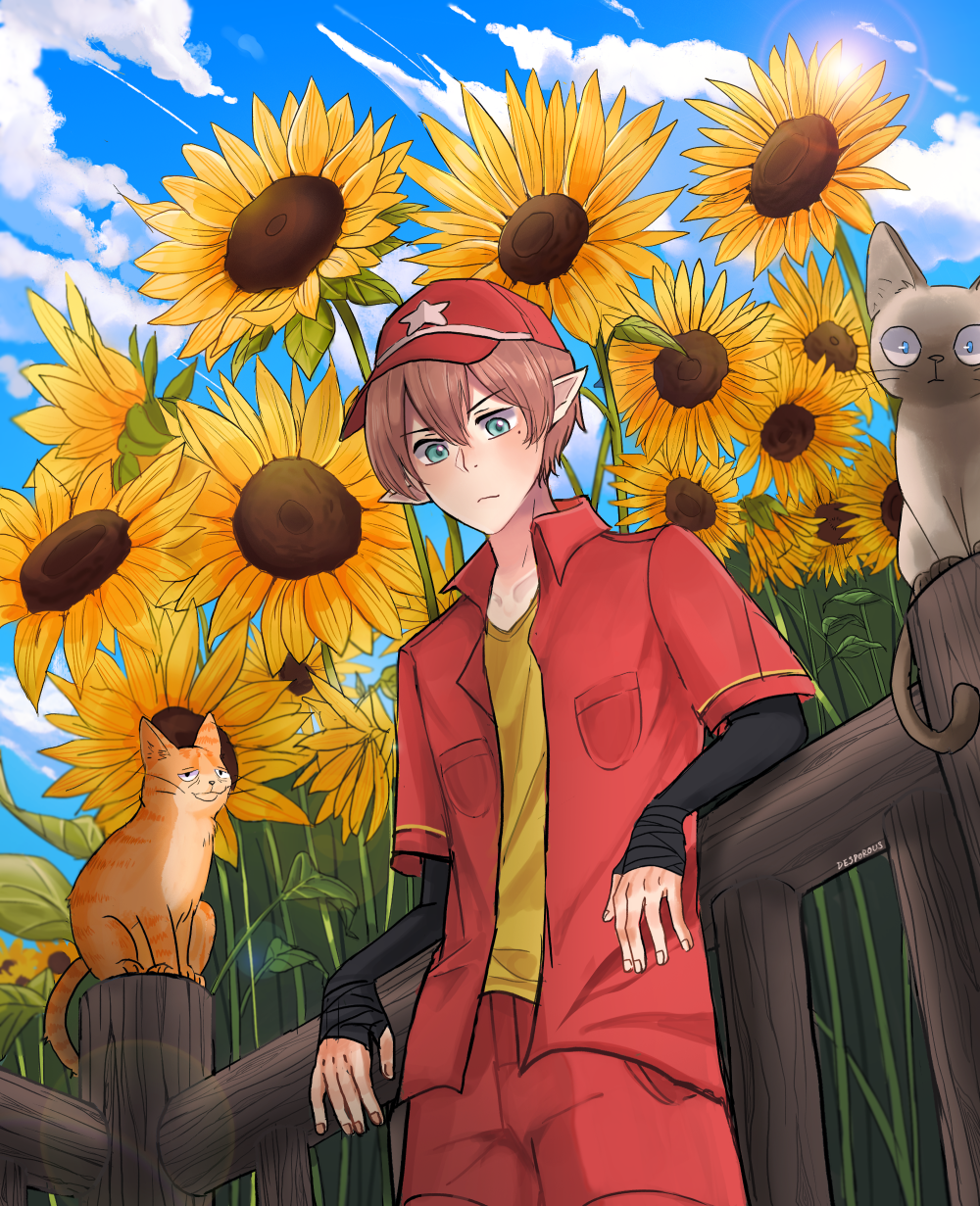 Artist: Desporous
Character: Desporous of Nao
Instagram: @desporous
Website: https://www.youtube.com/channel/UC5SkKVovfC7TpxVE7qEuWOw
It was very hot. Glenis, the Dunbarton grocery shop owner, just tasked her delivery boy, Elisah, to carry some leftover bottles to the Nostalgic Old Man in exchange for 200 gold. The journey wasn't too far, but it made Elisah grumble under his breath at the very thought of walking in the hot summer. The young elf took the dusty map from his bag, scanning it to look for the location Glenis told him of. Along the path to Dugald Aisle, south of the undergrowth just before Tir Chonaill. He filled his bag with as many bottles as he and trudged out of the city of Dunbarton.
Drenched in sweat, Elisah held his head low. He slouched his shoulders to lessen the weight of the bottles. He regretted carrying so many! Right when he thought of turning back, he heard voices. He perked his long ears and lifted his head. Past the horizon, gigantic sunflowers stood upright..next to Tir's undergrowth! With the ounce of energy he had left, he bolted his way up the hill. Elisah stalked through the crowd of people and flowers, trying to detect an old man Glenis vaguely described amongst many unfamiliar faces. A low voice called, "Hey delivery boy!". There was the old geezer, hidden behind a flock of people. Well, it wasn't not hard to spot an elf wearing a vibrant red and yellow uniform, Elisah thought. He made his way towards the elder.
"You're city folk aren't you?", the senior grinned."
Elisah was surprised by the abrupt question. "I guess? Look, I'm just here to deliver some bottles. Gotta' hurry back", he muttered while he reached into his bag.
"Rest and enjoy the flowers", the old man offered, "Besides, isn't the reason why you're earning money is to enjoy life?"
---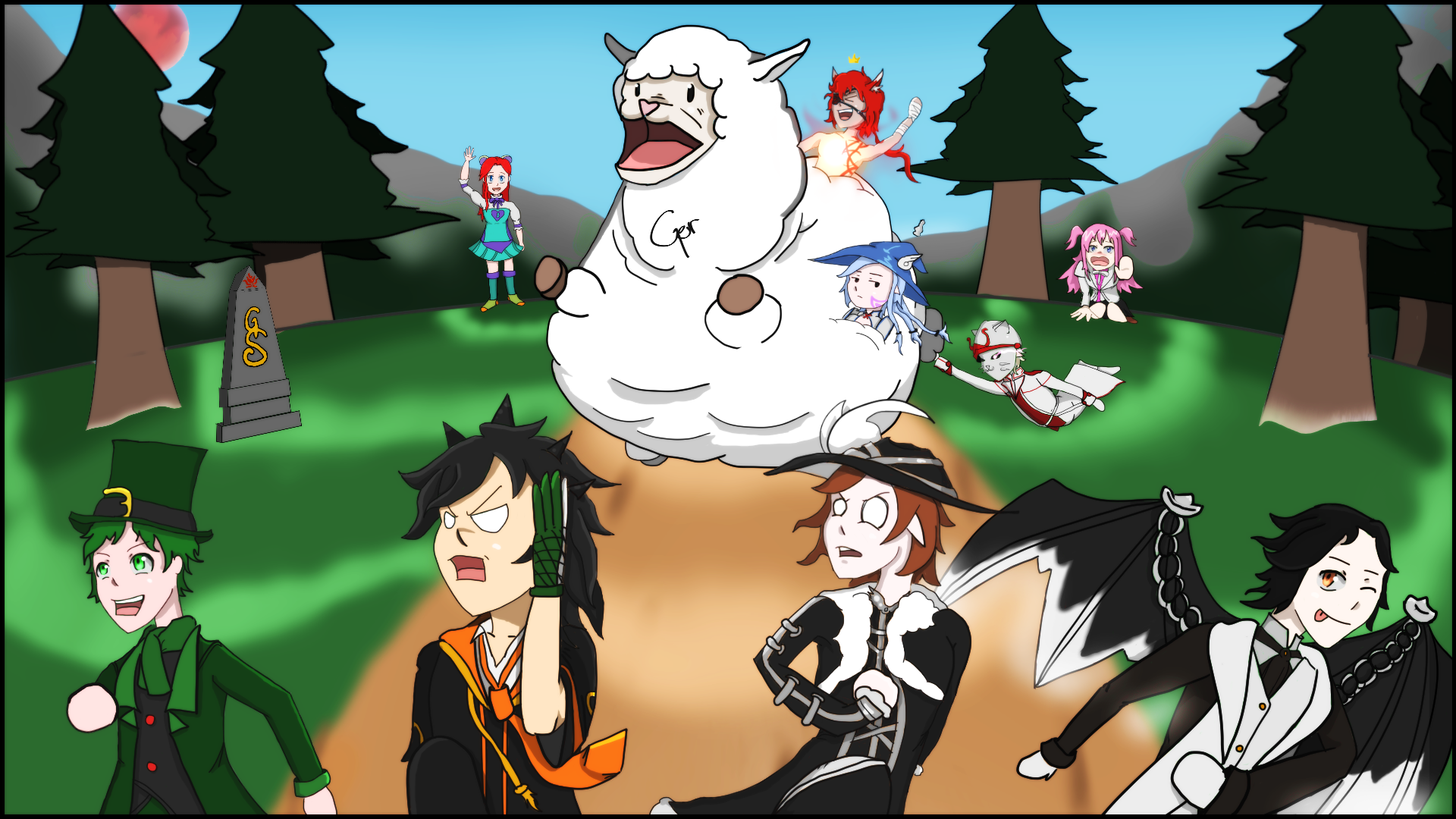 Artist: Ger
Character: Mystical of Nao
Instagram: @gertheartist
"It's a shot of me and my guild members as I chase them with the giant sheep pet given to us from the event (I really wish it was a mount TT_TT) we have our guild officer inside the sheep's fluff and our SR. Member hanging on the tail! Finally, some of the guildies around! (Did I hit 300 yet?!)"
---
Artist: Bash
Character: Alpas of Alexina
Instagram: @akosi.clyde
"hello, my name is Alpas (ingame) i had to speed up thru this piece because i only found out about this new thing today (and deadline is VERY near). I drew Eiren the Chain Slash ace hero because i really like her and because of her personality hahaha very caring. i hope to be part of the first Mabinogi art corner and to share my fan art hahaha! ;D"
---
Artist: yidwags
Character: nyons of Alexina
Instagram: @yidwags
"i've always felt quite fond of the ice dragon in Mabinogi. it's so crisp looking. i decided to draw one since it's been so hot lately where i live. :3"
---

Artist: Haine
Character: Kohaki of Nao
"I thought the theme of the Magical Blitz box was really cute, so I decided I'd try to do a squad picture. It was tough since I haven't really drawn in a while and there's a lot of mistakes, but it was a lot of fun."
(Characters from left to right: Nightmare73, Chijuuka, Rylthir, Kohaki, Kurose, Wistari.)
"Chijuuka isn't wearing the Blitz outfit, but the Glamour Dress fits the theme pretty well I hope!"
"Even though some of us have become busy or can't really play anymore, we're still pretty attached to our characters. I'm really thankful for the fun we've all had together. Truly."
---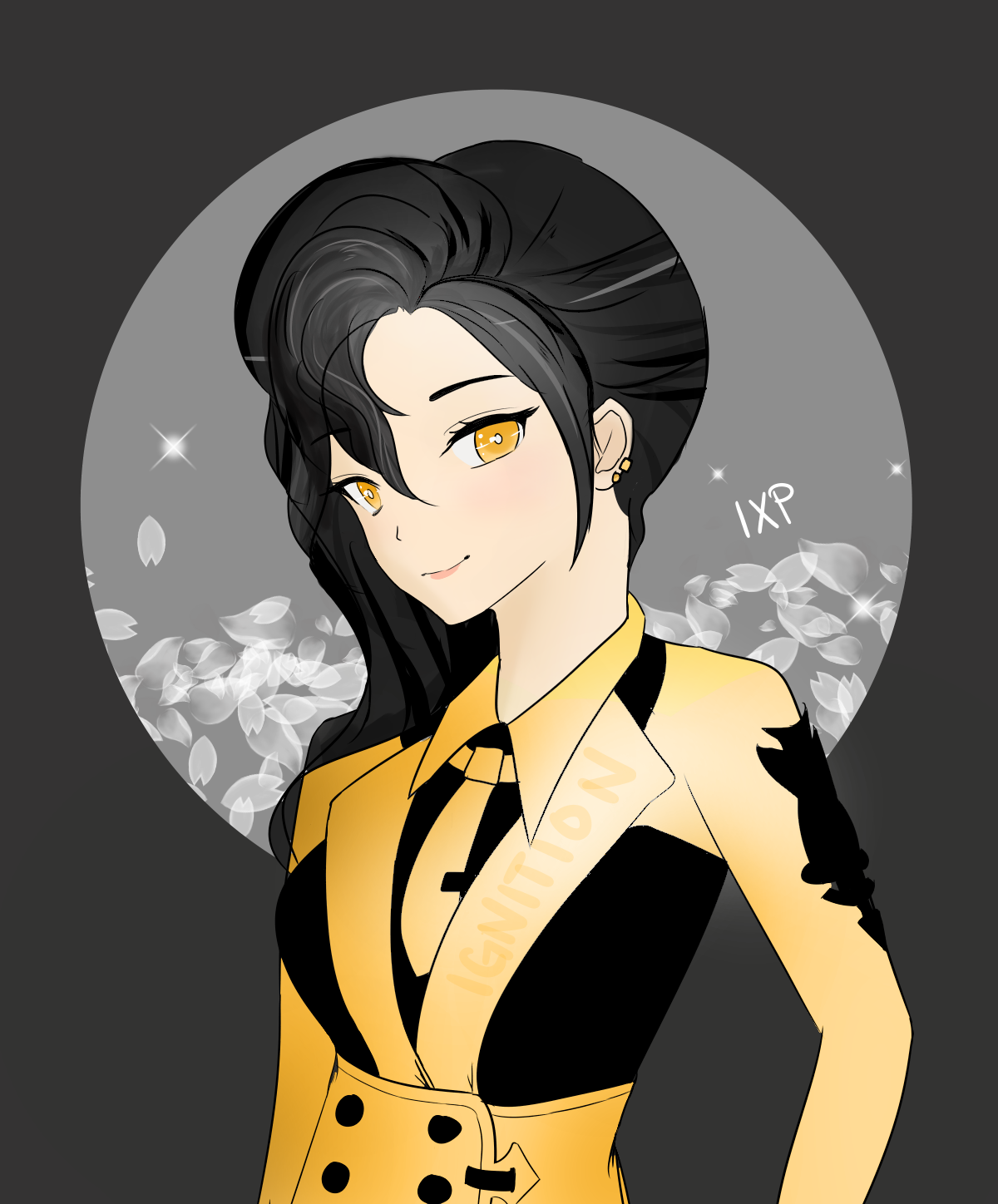 Artist: ixp
Character: ixp of Alexina
"I'm ixp. I'd like to give a shout out to my guild members of Ignition (Alexina) for criticizing me and helping me become a better artist! I started out by drawing my guild member so they could have their own personalized discord profile picture and to also improve my own art. It's been a really encouraging hobby and I'm really grateful for our community we've built. Also I would like to thank Nexon/Mabinogi. WIthout Nexon I wouldn't have met my second family."
---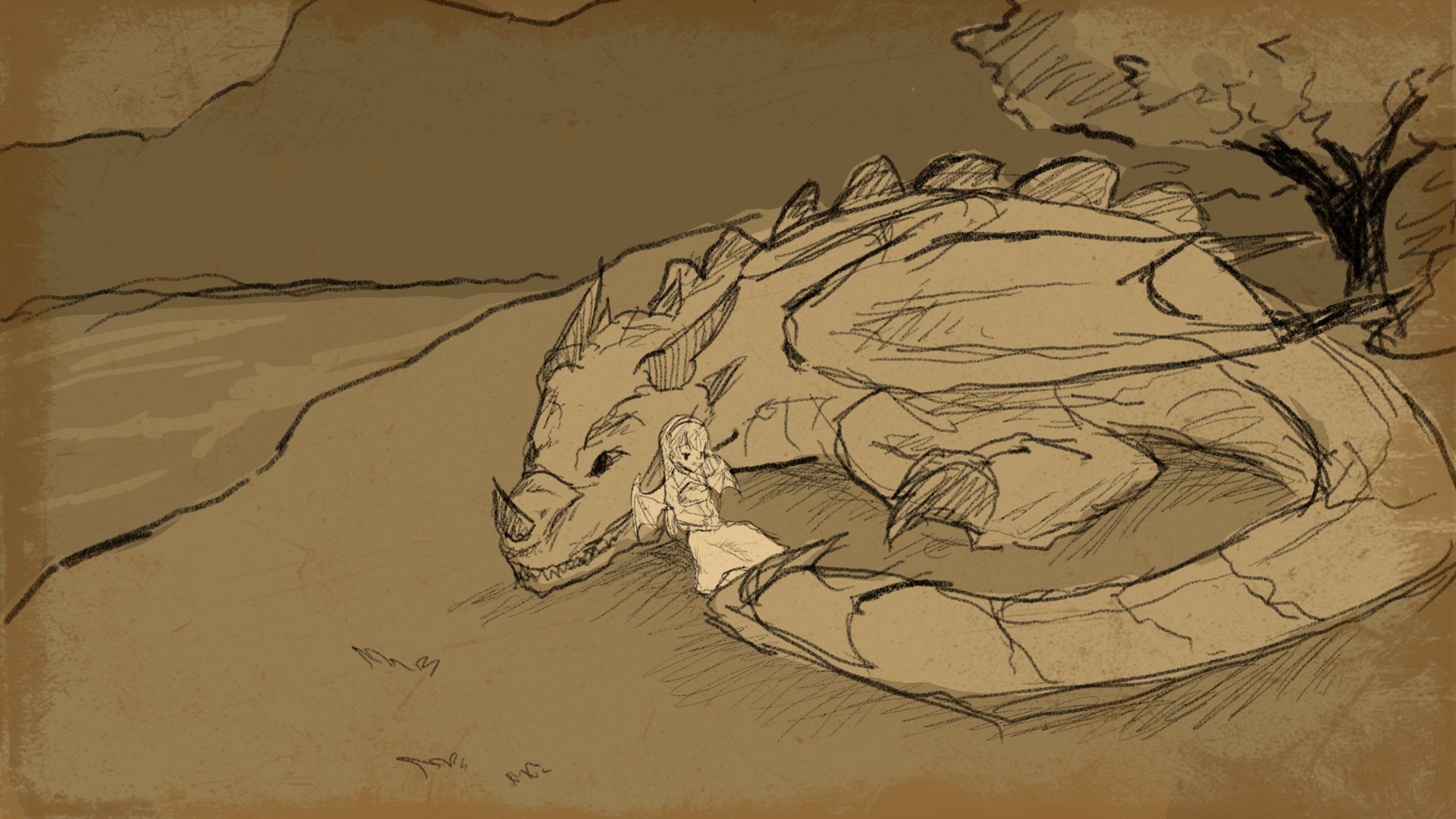 Artist: Meg412
Character: Megumi412 of Nao
Twitter: @megumochi412
"I picked Legatus cuz he is one of my favorite dragon, Also there're have peaceful atmosphere that's made I feel like powerful and wonderful"
---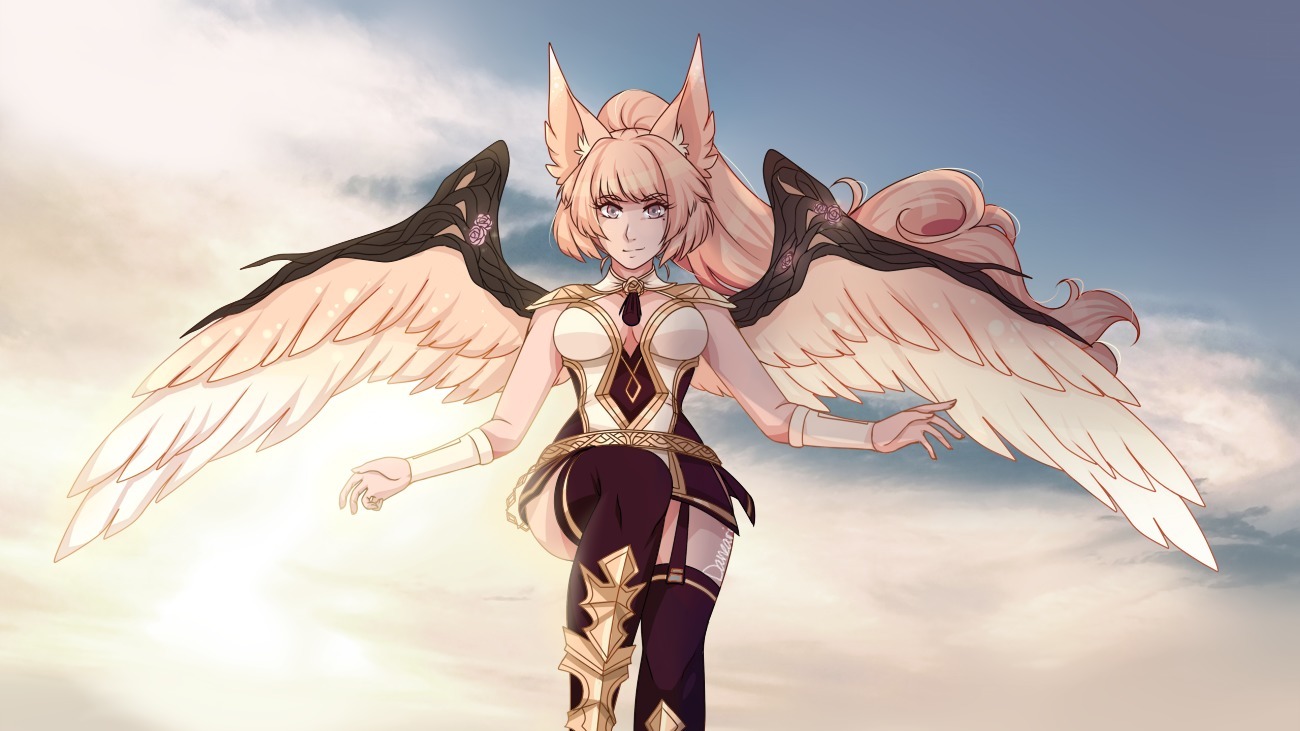 Artist: Daneari
Character: Dane of Nao
Twitter: @daneari_
"Even outside of gameplay, Lenari is my most beloved character. I've drawn her for years, and her design will always change and develop into something more special. This is my favorite outfit of hers."
---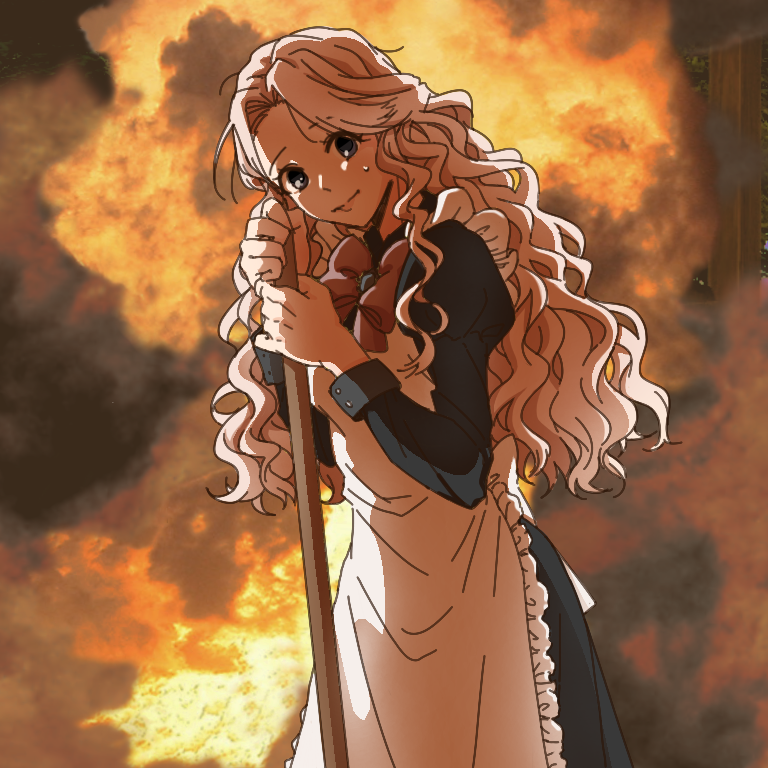 Artist: ojingojib (Squiddy)
Character: Kirichan of Nao
Twitter: @ojingojib
Instagram: mabi_kiri
"Kiri has been taking care of her homestead diligently these days. But it seems she's not the domestic type!? Maid Kiri may be Erinn's next impending threat..."
---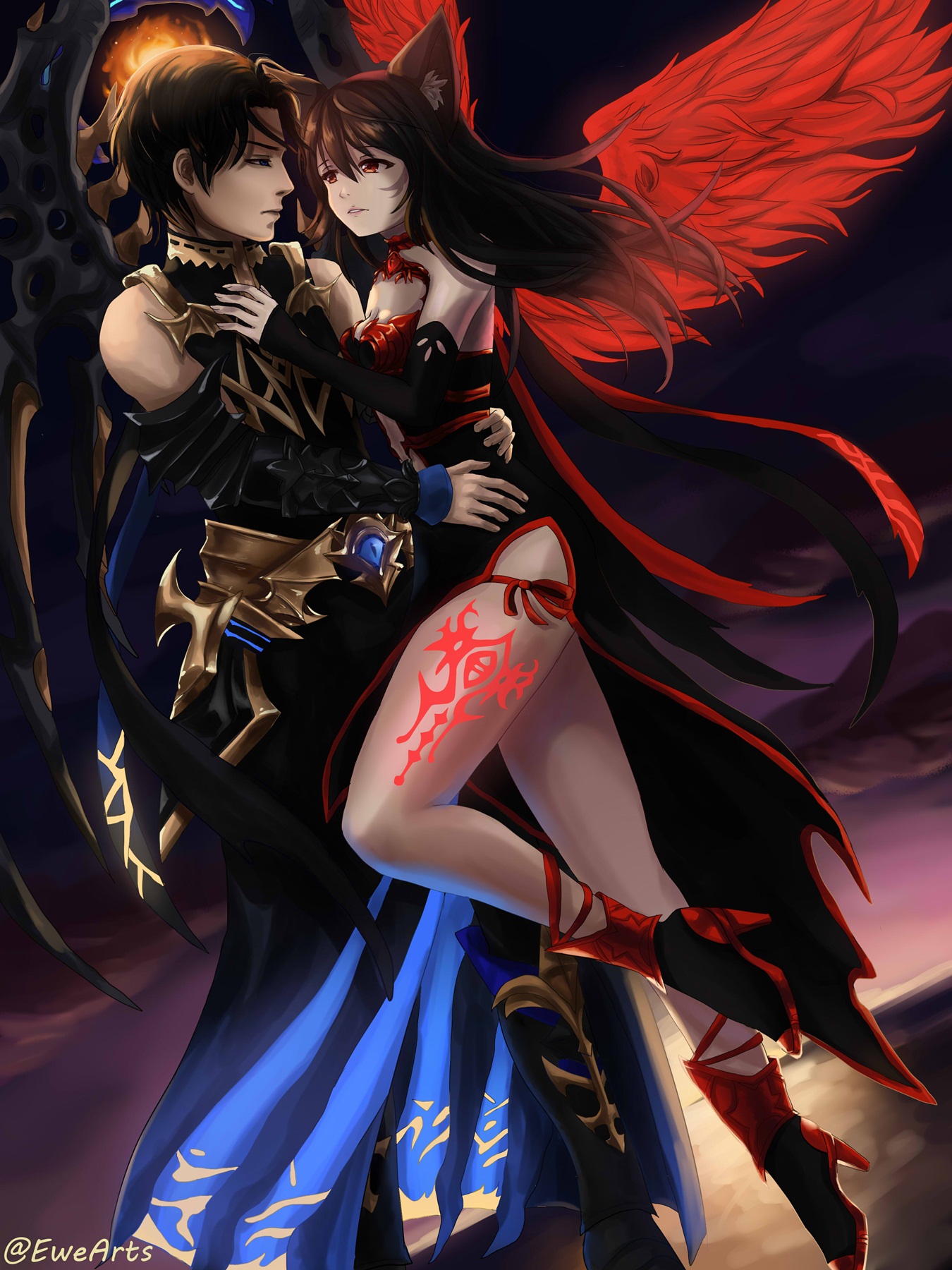 Artist: EweArts
Character: Ewelisa of Nao
Twitter: @_Ewelisa_
Instagram: @ewearts
"Digital paintings made in Paint tool sai"